When

Wednesday January 11, 2017 at 5:00 AM HST
-to-
Friday January 13, 2017 at 8:00 PM HST

Add to Calendar
Ritz-Carlton, Kapalua Hotel
One Ritz-Carlton Drive
Kapalua, HI 96761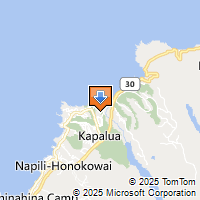 Driving Directions
Early registration ends today for APP's 2017 Winter Conference on January 11-13, 2017 at the Ritz Carlton Hotel. Don't miss out on saving $100!
Discover more about timely port industry issues and trends. Incredible speakers will inform and inspire you with informative presentations on port security, public private partnerships, port litigation cases in the context of politics and media, technological advancements, and much more!
Hear firsthand perspectives from key port industry leaders, learn what's new at other ports, and network with colleagues -- all on beautiful Maui, Hawaii, a central location for APP members.
Here are our confirmed and invited speakers:
Todd Chase, Principal, Economist, FCS Group

Scott

Keillor

, Senior Planner/Project Manager,

BergerABAM

Richard Mitchell, Partner, Miller Nash Graham & Dunn LLP

Kevin Ware, Commissioner, Port of Skagit, Washington USA

Jon Young, Executive Director, Hawaii Asphalt Paving Industry

Carter Luke, Civil Engineer, Hawaii DOT Harbors Division (invited)

John Holman, Director, Pacific, U.S. Department of Commerce (invited)

Bill Hanson, VP, Business Development, Great Lakes Dredge & Dock (invited)

Brenda Foster, Executive-in-Residence, University of Hawaii,

Shilder

College of Business (invited)

Mike Johnson, Managing Director, Hugh Wood Inc. (invited)

Zoran

Knezevic

, President/CEO, Port Alberni Port Authority (invited)
Dr.

Baybars

Karacaovali

, Assistant Professor of Economics, University of Hawaii (invited)

Jordi

Floreta

, Managing Director, ADELTE (invited)

Nelperson

Etse

and Pius Roby,

Pohnpei

Port Authority (invited)

Additional speakers to be announced!
Your companion is welcome to join APP delegates at no extra cost for meals, a special companion tour on Friday, and golf or fishing on Wednesday morning (RSVP required for both and golf has an extra fee).
We still have sponsorship opportunities available.
We hope to see you in Hawaii!
Association of Pacific Ports
Special thanks to our Winter Conference sponsors so far: